When we think of deep throating and how to deep throat, we usually think of gagging and choking, something undesirable, and we usually tell ourselves that we would never do it mainly because we do not know how to deep throat.
If that's you, then there's no pressure too, but deep throating is a lot more than that; it can be pleasurable for both parties if appropriately done, and some people find it to be enjoyable.
If it is something new to you, then you are on the right site, and if you're interested in learning how to deep throat as a beginner and a pro, then you should read on!
What is Deep Throating?
According to Freya Parker, who is a deep-throating expert and adult actor
"Deep Throating is different to your average blow job as the penis surpasses your mouth. It travels to the depth of your throat, giving the receiver a tight all-round grasp."
Deep Throating, according to Urban Dictionary, is the act of performing fellatio (dick-sucking) to where the penis is sticking in the performer's throat, usually causing a gag reflex.
According to Freya Parker, anyone who wants to deep throat can do it. She says, "It's about working with your gag reflex, not letting it dominate your skillset."
What is Gag Reflex?
According to Merriam Webster, the gag reflex is the reflex contraction of the throat muscles caused especially by stimulation (as by touch) of the pharynx. The Gag reflex is also the retching or gagging caused by the contact of a foreign body with the mucous membrane of the throat.
According to a 2015 Study, the gag reflex (a.k.a. Pharyngeal reflex) can be a reaction to different stimuli affecting your touch, taste, sight, smell, and sound senses. A sensitive gag reflex may be associated with conditions like:
Stress, panic, strong odors.
Health conditions, e.g., acid reflux.
Allergy reactions to specific liquids and food.
Your gag reflex is there to help you, preventing you from choking and swallowing harmful substances. Everyone has a gag reflex, but not everyone has an overactive one. Some people have a sensitive gag reflex, and some do not.
How To Control Your Gag Reflex
To deep throat for the first time, you need to train yourself. No one has an inborn deep-throating talent, but with practice and proper control of your gag reflex, you can please your man to the fullest.
1. Get comfortable and relaxed
It's normal for your throat muscles to get all tense when giving head, and it gets worse when you keep thinking you'll gag the whole time! The key here is to relax your body and mind beforehand. Relax your mouth and throat, do not worry about your lips being tight around your partner's penis; part them wide enough as your throat will open a lot more.
2. Practice throat training exercises
Place your clean finger inside your mouth, move your finger slowly down towards the back of the throat, and past the tonsil area until you begin to gag. At this point, try practicing breathing through your nose while you relax your throat and resist the urge to puke. The aim is to stay relaxed and breathe as slowly as possible.
Hold for some seconds, repeat this technique, and as you progress, you could change your finger for sex toys like a realistic dildo, moving the dildo in and out of your mouth, and soon your gag reflex will be less sensitive.
3. Take it slow and not always all
You do not always have to have his whole penis in you. Practice taking it slow, and remember you don't need to rush a deep throat. Instead of taking it all in at once, get creative and playful.
Start with a regular blow job, use your lips, mouth, and tongue to suck and lick the head of his penis. Focus your attention on the head, the frenulum (it's the small V-shaped area resting on the underside of the head of his penis). Use your hands too, and ease into the entire penis. Do not rush into deep throating to curb your gag reflex.
4. Desensitizing your gag reflex
You may get rid of your gag reflex by getting your soft palate used to touches. You can do this with a toothbrush, and you can find out more about it here.
Do Girls Like Deep Throating?
Most girls are skeptical when it comes to deep throating. The question then becomes, do girls and women like deep throating? Is the experience worth it, and will I, as a giver, find pleasure? If you're a guy and you want to introduce your girl to deep throating, you must surely be wondering if girls like deep throating.
From the two popular articles, we learn that deep throating is uncomfortable for some women, but emotionally and psychologically, it's an experience they love. They get satisfaction from the pleasure they give their partner. Most women, no matter how experienced, feel some pain in the throat that builds up, but they soon adjust to it, and this is when most girls claim to enjoy deep throating; the sounds, the saliva drool, the entire thing makes the experience better.
For some women, getting deep-throated is like hitting a G-Spot in the back of the throat; others love deep-throating because they like playing submissive, and others just enjoy the fullness in their mouth down to their root. Each girl is different, your reason may vary from another girl, and it may be that you do not even like it.
If you're reading to know if you'd like it, I believe you'd only know your taste if you try things, and just because a lot of girls like deep throating, it doesn't mean you will like it. The fact remains that there is no pressure.
Do Guys Like Deep Throating?
Nothing is as popular as blow jobs and deep throating to a guy. As a girl (guy), when you think of the pain that comes with deep throating and sometimes blowjob, you begin to wonder if it is worth the pain? Do guys even like deep throating? Everything looks so easy and pleasurable in porn movies, but real life and film are different worlds. So do guys like deep throating as much as the movies and porn videos portray?
Guys love regular blowjob, and girls love giving them, and we understand why they do, but what about deep throating? Is the choking and gagging worth it? The experience? The two article above give us this insight:
For some guys, it is the thought of a girl agreeing to an uncomfortable situation to please her man – a psychological and emotional turn-on.
Other men like deep throating just because of how it looks. The visual representation of deep-throating is a turn-on for some guys.
For another set of guys, it is the dominant/submissive role that deep-throating brings with it.
While for others, it's the feeling of a girl (guy) going balls deep.
While most guys like and enjoy deep throating, not all guys want it; for some, oral sex doesn't even matter at all, and thus, you need to be able to communicate with your guy to determine if he likes it or not.
How To Deep Throat?
To be able to give a good blow job, you must have two things:
Enthusiasm
Skill
If you have an ample amount of enthusiasm, you can, with practice, have the latter quickly.
Learning oral sex skills is not only an excellent way to pleasure your partner but a perfect way to increase your sexual skills. There are different tips, techniques, and guides on how to deep throat but below are a few:
Note: If you don't have a partner, sex toys like a LUXELUV Coco Passionate will do. Avoid using a cucumber or banana because they could break and ruin the entire process (or get stuck in there), so stick to a dildo.
To be able to give a good deep throat, you you need to:
Take it slow

As slowly as possible, take in the penis of your man as much as you can. Go further as you go on to let him feel the difference. And for each time you go down, hold your stance for a while, sensually and slowly building tension until all of him is inside your mouth and at the back.

Do not stop sucking

Hold onto him with your lips and suck his penis before pulling off quickly; repeat this process as many times as you like, as this involves you pulling off him and taking it back into your mouth. This method changes the speed and makes him feel good, and gives you time between the break to relax your throat.

Position your neck and throat well

Ensure you are in a comfortable position so that your throat and his penis are always aligned correctly. The best way to achieve this is to get your guy on his back and you on your stomach alongside him. Bend over him, keeping your neck straight, so his penis directly points at the back of your throat.

If this doesn't work, have your guy standing and you on your knees in front of him. Keep your throat, neck, and body aligned well, as this will help the penis slide easier into your throat.

Play with sounds

Remember how turned on you get when you hear the moans of your guy? Make some sounds; talking or humming works, and even deep breathing while he's so far into your mouth as throat vibrations will affect him positively.

Breathe

Have you realized that when you put something in your mouth, even food, you stop breathing? That air stops coming in? Do not forget to breathe and take in air during deep throating, so you do not gag on his penis. Eww right?
Inhale either before or while a penis is sliding down the back of your throat. Ensure your tongue is out because the gap it creates will aid you in breathing.

Open your mouth widely and properly

Learn to open your mouth wide enough to allow enough space for a penis to slide down your throat. You can practice with two or three fingers, placing them in your mouth to give you a clue how to open your mouth during deep throating. Unlike giving head, you must keep your mouth open, helping you take the penis easily and provide you with room to breathe when he pulls out.

Take rest and breaks

Remember, you can stop when your throat, neck, or even your jaw gets strained and uncomfortable. Rest yourself to allow for relaxation and prevent you from mistakenly biting his penis. Breaks will also prevent you from gagging. Only try deep throating again when ready.

Start with a blowjob

You do not have to deep throat his penis immediately; work your way towards it. Kneel between his legs, tease him with your eyes, and plant a kiss on the tip, makes deep throating more enjoyable and enticing. Lick the shaft and without breaking eye contact, put his penis inside your mouth, sucking him for a while. Then you can work your way towards a deep throat.

Be sensual and maintain eye contact

Deep-throating is more than just fucking your man's penis balls deep. Just like penetrative sex, it is a whole lot more than sticking it in and pulling it out.
One way to increase intimacy is to maintain eye contact while you take him in, or you can throw those baby-loving eyes as you take it all in. This method will make it easier and increase the sexual fervor of you both.

Hydration and lubrication

The best advice to keep your throat unhurt is to ensure you stay hydrated. When giving regular blowjobs, you notice you produce a lot of salivae. Thick saliva is a good lubricant, but if you do not produce enough saliva, drink water first to not have a dry mouth.

You can also add lube to the entire process; any lube works, but please avoid using a numbing lubricant or throat numbing spray. You could also use flavored lubes to add taste.

Use more than your mouth

Yes, it is called oral sex, but oral sex is not restricted to just your mouth, meaning you should include your hands and even your tongue.

According to Texas-based sex educator Goody Howard, MSW, MPH, host of Lick! A penis-focused oral sex workshop, "Using your hands is a great way to keep your mouth from getting tired as well as a great way to stimulate the entire penis and mix up sensations."

Please make use of your tongue

Use your tongue to block the back of your throat as this creates a pillow-like cushion that he could thrust into and also protect your gag reflex.

Finish him off

Finish off your guy but ensure you communicate with him how you'd both like it to be done. Play with the balls and if swallowing his cum is your thing, then take it all in. If you prefer him cumming on your face and body, then, by all means, request for it so long as you finish him off the way he'd like, and you will be comfortable doing and accepting.

Do you want to know how to make things spicier? Want to put some tricks and tips up your sleeves to make the whole experience better? I will give you some tips and some advanced deep-throating techniques you can try.
Advanced Techniques To Deep throat Your Man Like A Pro
1. Lick his balls
If you're practicing the Kneeling Blow Job Position, then you can bring your tongue outwards and start licking his balls. While he's deep inside your mouth, stick your tongue out and play with his balls. This advanced technique will get him to orgasm fast and make him happy.
2. Use your hands like a pro
Like I earlier said, oral sex may involve your mouth but isn't restricted to it. When deep throating your man, your hands will be a lot less busy, and there are many ways to put it to good work and make the deep throating a lot sexier.
Place your hands on his waist or his legs so you control how he moves and the speed of the deep throating. You can rub or massage his balls while you're sucking dick, place your hands on his chest and play with his nipples, caressing it as you take him deeper into your mouth.
3. Swallow while deep throating
Most guys have had their cum swallowed by their partner during a blow job, and your partner most likely too, but not many guys have had their cum swallowed while being deep throated, and this is a different feeling than swallowing while you give him a blow job. It's a different feeling for you, and this is not easy to do, but if you can do it and manage it, you will have an enthusiastic and satisfied partner on your hands.
While these techniques would help you to deep throat as a beginner and a pro, certain positions will make the deep throating a whole lot easier and the oral sex way better.
Positions To Try Out For Easy Deep Throating
1. The kneeling blow job position
Kneeling is the regular blow job position, but it's also excellent for deep-throating. To perform this, you need to face your partner, get down on your knees while he stays standing, and then give him a blow job.
Most people consider this to be a bore, but many people still call it the best for a blow job. But please protect your knees with a pillow to provide a safer and sexier blow job.
2. Standing Fellatio
Standing fellatio is the perfect position to control one's gag reflex; however, it's more suitable for experienced couples. The giver lies on the bed with their head hanging over the edge of the bed. The receiver stands at the edge of the bed, inserting his penis into her mouth to achieve a deep throating. Take this gradually and communicate with your partner on how deep to thrust.
This position can also work another way; have your partner lie down on the edge of the bed while you get down, taking the penis into your mouth till you have him at the back of your throat, and deep throating is achieved.
3. Boss chair blow job position
Your man will feel like a boss when you're giving him a blowjob in this position, hence its name. It also comes from the fact that your man will be sitting down while you suck his penis. When he is on the bed, while he is sitting down, all works.
Slowly undo whatever it is he is wearing before giving him head. You could spice things up by indulging in sexual roleplay, by surprising him while watching his favorite team play or a movie, or even while he is eating.
4. Regular blow job position
This position is easy as your man needs only lie down with legs widely open. Then you lie down on your stomach just below your man with your head by his crotch and give him a blow job. You may be wondering what your hands will be doing while you do this, but you could just play with his chest or have your hands on his stomach.
You could also request for him to hold your hair if it distracts you from the job.
5. 69 Position
The infamous 69 is one where both partners pleasure themselves orally. How to achieve this position? One of the partners would lie flat on the bed and the other's genitals close to the other's mouth.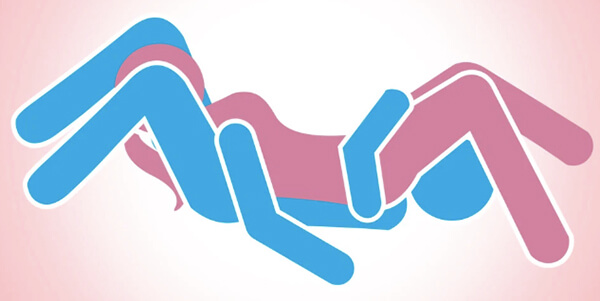 If using a classic 69 approach, you and your partner should align yourselves, so your mouths are closer to each other's private parts; you can achieve this part by one of you lying on your back with the other on top, their knees straddling the head of their partner. Usually, in an opposite-sex relationship, the woman is on top.
Frequently Asked Questions (FAQs)
Must I deep throat my man?
The answer to that question is a huge NO. If you don't feel comfortable practicing deep throating, communicate with your man. He is not to pressure you into anything and must respect your decisions and limitations.
What if I bite his penis while deep throating?
It can happen to anyone at any time. If you bite your boyfriend, relax your mouth and take the penis out of your mouth to caress the pain away. You need to take a break if it's a severe bite.
What if I vomit on him? Will he find it to be a turn-off?
You need to know your limits regarding your gag reflex and if you feel like throwing up, then stop. As a beginner, your partner must understand that you and your body are new to this, so take breaks, and in the case that you vomit, your partner should understand and will not find it as a turn-off. Clean him off, take a break and repeat later.
How many inches of length can I take in deep throating?
There are no inches or length; as long as the penis can reach your throat, then you do not need to worry about the size. There is no minimum or maximum and no standard too.
Final Words
Now you have all the tips, ways, and techniques on how to deepthroat, and we hope we have covered everything for you. Start slowly, follow the steps above until you get to where you want. Practice deep-throating makes perfect, so do not forget to keep trying these tips till you're a pro.