2021 is the year of testing out new companies! While Nu Sensuelle has been around for some time now, this is my first time getting to try one of their lines. The Nu Sensuelle Point Plus is just like their award-winning Point. But it comes along with a few extra accessories along with the standard bullet. So let's check out the stats before we get to the rest.
Nu Sensuelle Point Plus Features
The Nu Sensuelle Point Plus is a powerful bullet vibrator with 20 vibration functions. You get 6 low to high speeds, then 14 different patterns. You cycle through these speeds and patterns using the buttons on the bottom. These buttons also both turn the bullet on and off. The on is instantaneous, while to turn it off, you need to hold the button down for three seconds. Each bullet is double dipped in silicone to give it a soft texture that easily slides over the skin. There is also a rose gold chrome option that is fully plastic.
Along with the bullet, the box also contains two sleeves that can go over the tip of the bullet. One sleeve has small flexible nubs, while the other is designed with wavy ridges. Both have a squishy but firm sensation. The base can be used not only for display but also serves as the charging port. There is a USB cord that comes along as well as a bag to hold all of the parts. It takes 2.5 hours to charge the toy to full when the battery is out, and the working/playtime of the bullet is around 60 min. This will depend a lot on what speed or patterns you are using.
If you have the silicone dipped version, be sure to only use water-based lubes. But with the chrome version, you can use any lubrication. Cleanup is simple with just soap and water, or toy cleaner. The Nu Sensuelle Point Plus is also waterproof, so you can use it from the tub to the shower.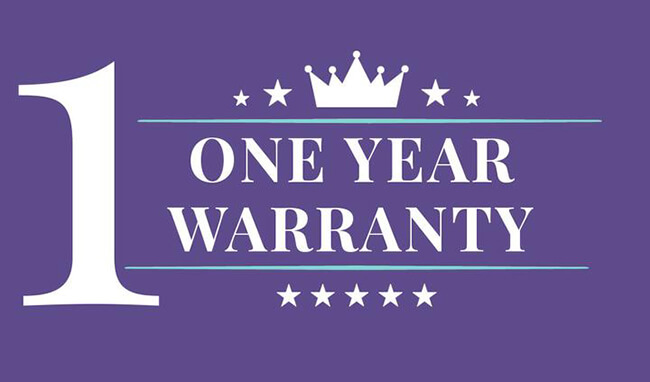 Top Features
Mind Blowing Power – 40% more than The Point;
Two removable textured sleeves – Nubbed and Ridged;
Scrolling power controls;
20 Vibration Patterns;
100% Body Safe Silicone;
100% Waterproof;
Rechargeable;
Includes Charging Stand;
1-Year Comprehensive Warranty.
Technical Specifications
Weight: 30 g/0.07 lbs;
Length: 9.2 cm/3.6 inches;
Width (Base): 2.3 cm/0.9 inches;
Width (Tip): 1.9 cm/0.75 inches;
Prop 65 compliant;
Phthalate Free;
RoHS Approved CE Approved.
So What Did I Think
The first thing that stands out about this toy is the enormous number of functions this bullet packs in it. As I cycled through each, it got a little confusing once I got past ten on which pattern really did what. Each pattern however is varied and different from one another. So it makes it a little surprise as you move through them. From the moment you turn on the Nu Sensuelle Point Plus, you can feel how powerful the bullet is. Even on low, it has some deep buzzy vibrations that travel through the whole toy. However, the majority of the vibrations stay near the tip so you can easily hold on to the toy. I did find that using it for about 15 min straight did cause a little numbness in my fingers.
The silicone sleeves that come along with the Point Plus are soft to the touch and very squishy. They slip over the top of the bullet easily and come off with no issue either. I found the ridges sleeve to be my favorite. The ridges were perfect for having an edge to grind against. But I also loved the sleeve because it dulled the feeling of plastic on my skin, which sometimes can sting my skin rather than feel good. Because mine was made fully of plastic and not dipped in silicone like the others in this line, they might not have that same issue.
There was only one big downside to the Point Plus: the light that comes on when the toy is in use. While it is certainly helpful to find if you drop it in the dark or under furniture, it flashes very fast while in some settings. It was enough to trigger my photosensitivity when it comes to strobing lights. Others who are more sensitive may want to avoid this one as it seems like it could very easily cause a seizure.
PROS
#1 The NU Sensuelle Point Plus Is Ridiculously STRONG
I've had wand vibrators that can't vibrate as well as this thing. Bullet vibrators, given their small size, are often expected to be weaker than larger toys (especially when they're under $80), but this thing knows how to ROAR.
The first and lowest vibration level is already very strong, and I don't need/can't use the top strength. I have zero qualms about its strength, and think this should be able to satisfy most power queens.
It feels different to the famous/more expensive We-Vibe Tango X (it's not as thuddy/rumbly), but very similar to another favourite of mine – the FemmeFunn Ultra Bullet.
#2 Orgasm-Wise, This Thing Delivers
In the two months that I've owned it, the NU Sensuelle Point Plus has given me countless orgasms. The battery holds up well and I rarely need to charge it (though maybe that's just because it never needs to run very long before I'm done with it). This has migrated from my review cupboard to my bedside drawer (a rare accomplishment) and I suspect it'll live there for a while.
#3 It's Also Relatively Quiet
Though it has a high electric-toothbrush-like sound, I can't hear it through walls. So, if you have roommates, just close your door. They shouldn't be able to hear it in your room.
#4 Those Sleeves Are Great
I absolutely LOVE the sleeves that the NU Sensuelle Point Plus comes with. I find the wavy one suitable for normal everyday use, and then switch it to the nubbly one when I really want a textured experience. I found that the sleeves change the vibration type considerably — they deepen the vibrations, and make them rumblier than without.
I can't speak for the other colour versions of this toy (which are all coated with silicone to begin with), but the raw ABS plastic power of this toy, by itself, is very buzzy and rattley for my taste. But when coupled with one of the sleeves it comes with, the buzz is slashed down.
#5 It Has Luxury Features.
It's waterproof and rechargeable. Its streamlined design makes it super easy to clean. The charging stand is nice for if you want to display it, and it does make it slightly easier to charge (there's really no way it can slip out of place). There's no travel lock, mind you.
CONS
#1 It Might Be Too Strong For Some Users
This might be important for some. If you have a very sensitive clitoris, and you're usually happy with the lowest levels of your vibrators, then the NU Sensuelle Point Plus will be too strong for you. This isn't a toy for the faint-of-clitoris. If you want something whose range starts lower, something like the FemmeFunn Ultra Bullet might be better for you.
#2 The Vibrations Transfer
Few bullet vibrators can escape this doom. The motor manages to focus most of the vibrations at the top inch of the toy, but vibrations also disperse to the bottom. This means that your hand will feel funny after a few minutes of using it (and you'll probably find it painful if you have arthritis or carpal tunnel).
#3 The Vibrations Are Buzzy
Again, when I use the sleeves, the vibrations feel deeper/rumblier, but there's no escaping the fact that they're fairly buzzy to begin with. Still, the strength is so high that it overpowers the buzziness for me.
Overall Thoughts
The Nu Sensuelle Point Plus is a powerful buzzy vibrator. Those who need that buzzy feel will certainly enjoy it. It comes in a number of colors so it will fit your personal asthetique. I also do love that it is under $100 for a toy that comes with so many vibration options. Plus, if you don't necessarily want the silicone sleeves, you can get the standalone Point, which has the same functions minus the add-ons.
You can find the Nu Sensuelle Point Plus at Vibed or Amazon.