Whether you are married or in a relationship, having sex would never be the same without the presence of a sex toy. For women, the best thing to stimulate their orgasm is through like a fist-fucker sex toy. As for men, the best sex toy is the one that can counteract erectile dysfunction and continually generate oscillation pulse with varying speed and sensation.
It is refreshing, and pain is releasing to achieve orgasm, especially when you are with your loved ones. It is more stimulating once they are helping you with your sexual difficulties. With the right stroke, sex toy, and partner, you can always enjoy the pleasure of urge.
So, if you are a man looking for a stretchable and highly intense stimulator without too much effort, Hot Octopus Pulse III is the best for you and your partner. If you want to experience excellent swaying power, you are not in the wrong place.
What is Pulse?
Pulse is a soft male masturbator that uses an oscillation pulse plate motor to make a man achieve orgasm. This technology creates unique sensations to help a man to orgasm involuntarily. Currently, there are two types for Pulse, and these are the Hot Octopus Pulse III Solo and the Pulse III Duo. The main difference between these two is that the latter has a remote control, and it is intended for couples. Whereas the former is intended for solo gaming.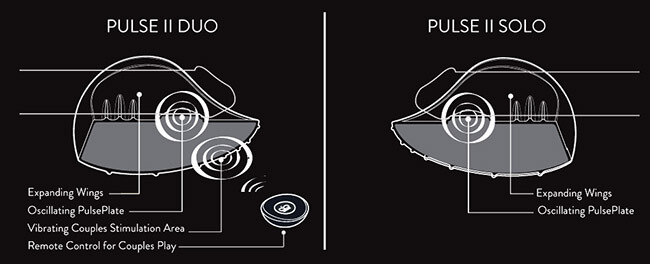 Pulse III can be used even you did not erect. That is why this type of male stimulator is intended for those who have erection difficulties. With or without a lubricant or lube, Pulse can be used. So, when you make love with your partner together with Pulse, you can use lube to increase the up and down motion and vibration. As for the static way, you can use the Pulse III Duo without lube and just let it cum your penis hands-free.
Hot Octopus Pulse III solo has 5 vibration modes together with an 8-speed oscillator. It is water-proof and can be used for at least one hour after 3 hours of charging. It is a stretchable sex toy. That is why you can use even if you a big penis.
Whereas, hot octopus pulse III duo produce six unique vibration patterns. It is water-proof, too. Therefore, it can be used even you are in the shower or on the Jacuzzi. It uses magnetic charging together with a flexible USB adaptor to keep the unit from charging. It can also be used for around one hour.
How to Use It Hot Octopus Pulse III?
The step is very easy. You just need to assure that its full charge before you use it. Once the green light appears, it only means that it is now full charge and ready to be used. After, just put your sagging penis into the Hot Octopus Pulse III and let it do the variety of rumbling sensations. If you already erected, that is totally fine as the Pulse III can be used too for that situation.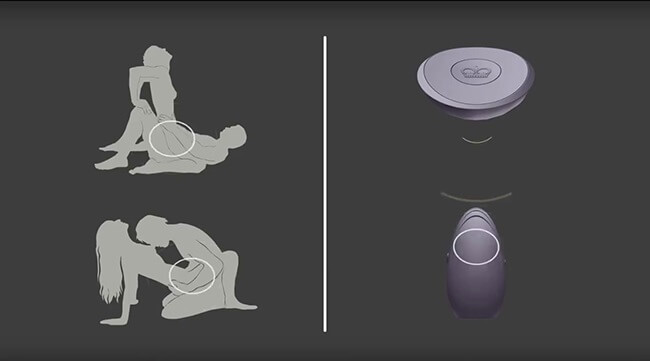 This guybrator is open, and it has open wings to wrap the shaft of your penis. On the left side is the power button, so just simply press it and switch from different sensation patterns. On the right, you will find the button to switch the unit whenever you are finished.
If you are about to use the pulse III duo, it has a remote control where you can control the rumbling vibrations. It's hands-free so you can wear it while your partner in on top and enjoying the stimulation. In this case, you can both reach climax without any worries.
Hot Octopus Pulse III – Things that make it ahead from other strong vibrators
The first thing in the queue is its flexibility. Whatever sex positions you may have, this unit is very easy to hold into your partner penis. For this reason, you can easily aim for the powerful vibrations coming from it.
Another known vibrator is LELO F1s. It obtains a powerful climax, but it is not active for couple gaming. The climax is also slower to reach than the Pulse III Solo. It only means that Hot Octopus Pulse III is flexible as it can be used for either solo or with a partner. It produces a quicker climax than Cobra Libra II, which is only better used for solo gaming.
Second, on the line is its slightly lower price. Today, you can purchase a hot octopus pulse III solo for at least $99.00. As for Cobra Libra II, it cost about $119.99. Even though the difference is not much as high, it still saves you some money.
The third characteristic is the ease of use. It is entirely very easy to use as compared to other vibrators like the Swan wand. Even this vibrator has almost the same price as the Pulse III, and it can never have a consistent mode of use. It is very hard to navigate the vibration patterns and speed. And it is prone to go back to its pattern mode. This type is less as a vibrator but more as a G-spot vibrator.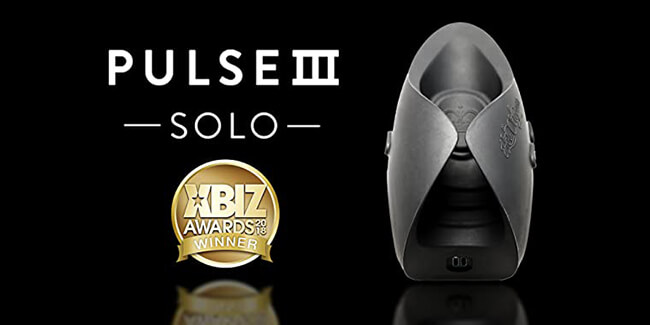 Manual Operation – Setting and Charging
Since it is water-proof, you can easily clean Pulse III. When it comes to the control panel, it has three buttons. The first button lets you switch on the unit for varying patterns. The other two works to decrease and increase the speed of vibration patterns. Once you press the increase button you will be into the highest setting, the turbo mode. If you are a great explorer, you can mix the right combination of speed and patterns so as to satisfy your partner and yourself.
When it comes to the battery, only the disposable battery ones can be replaced like the JETT and remote controls. As for the charging as mentioned earlier, it will take at least 3 hours of charging for a one hour use. Some of the Pulse III users said that the magnetic charger can be complex to use but you just have to make sure that the magnets are attached and you are good.
The toy produces cracking sounds, but it is normal. Once you and your partner incrementally get harder into each other, you will never bother the sounds anymore.
Things to Ponder
If you got too excited when using this sex toy, and you set it to the higher setting, you may feel numbness. To avoid this, you have to work on things slowly. Make your body get used to it while it goes down to your nerves and mind.
Given the fact that you can use lube both too hot octopus pulse III solo and pulse III duo, sometimes it is best not to have it a try when using to pulse duo. Why? It is simply because the unit can be slipper between you and your partner.
If you are just in your house wanting to have a solo game, you can wear the unit and spice everything up. In this scenario, if you want to get things higher, you may use a few amounts of lubricant to avoid friction. It will also allow you to move the sex toy easily.
Final Verdict
Out of the masturbators available in the market, Hot Octopus Pulse III is the best. It clearly offers a great new sensation. This is a good way to sense a true vagina while having your penis on the work. It gives deep vibration around the tip and shaft of your penis.
However, each man has a different dimension of the penis, which reacts differently from any vibration. That is why, with an added stroking ability, and with Pulse III, you can achieve a way to orgasm. Regardless of your sexuality, for trans-men or straight men, you can use this either solo or with a partner. It is indeed worth trying.