Who ever said that diamonds were a girl's best friend? A wand vibrator is one of the best things money can buy.
You can get years of great use (and a lot of pleasure) from a well made and high-quality vibrator, and wands are one of the best possible choices because they are discreet, powerful and available in several different shapes and sizes.
Here are the 10 best wand vibrators on the market right now that are guaranteed to rock your world.
Why Wands?
Welcome to the world of wand vibrators.
They're really great: If you've used one before, you should know this. If you haven't, you're about to discover this fact for yourself – but might need some direction in which models might be best or why you would want a wand vibrator in the first place.
Wand vibrators are available in several different sizes and shapes, and with the availability of being able to set the intensity of the vibration. They are less "obvious" than most traditional vibrators, and a little more powerful (yet controllable) than the average bullet or smaller vibe.
Most of the stigma surrounding the use of a vibrator has disappeared into thin air. They're cheap, accessible – and used by more people than you want to think about for good reason: They work.
The right wand vibrator can be your proverbial "best friend" for years.
Personal Wand Massager: bed geek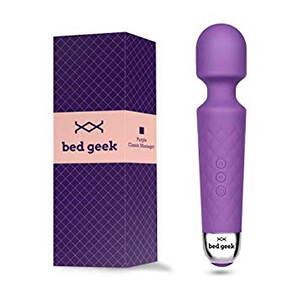 If you're looking for something that's quiet, discreet and small, here's the best option for you: The "bed geek" is the perfect wand vibrator for anyone who just wants something small and simple they can take along when traveling or keep in their nightstand without anyone wondering about what it is or why it's there.
LESUMI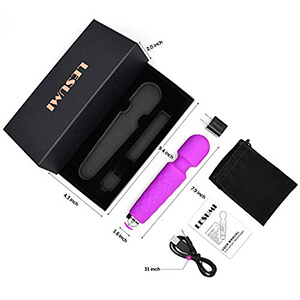 LESUMI might be the best wand vibrator that you've never heard of before. It's a small and quiet model that gives you the option of several different attachments, 8 different vibration speeds and 20 different vibration patterns. Anyone who might be used to older or cheaper vibes will be particularly impressed by the option of patterns: It's something that a lot of other vibrators just don't do.
Handheld Massager Yarosi Pro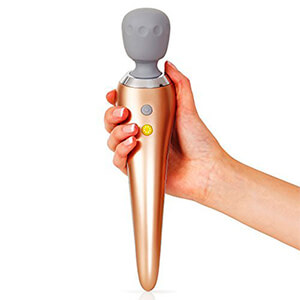 The Yarosi Pro is the type of vibrator that might be great for some people and lacking for others: You might have to try it for yourself to find out which it is for you. It's not the quietest vibrator on the list (and might not be as discreet as the others as a result) although what makes up for it is the option of adding the additional G-Spot stimulation attachment, something many need.
Simple and True Charmer Wand Vibrator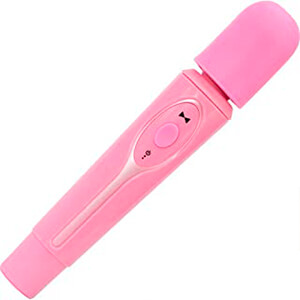 The Simple and True Charmer wand vibrator is exactly what the name says: It's one of the most affordable wand vibrator models on this list, battery-powered and impressive for the price. It's not often that you'll find a wand vibrator at this price that can keep up with the rest (and still get you off). The Simple and True Charmer should have you charmed from the very first use.
PlusOne Personal Massager Wand Vibrator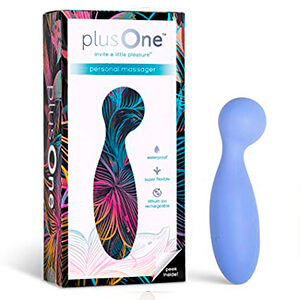 The PlusOne Personal Massager is another one of those small and discreet options that make a great choice for a traveling (or just simple at home) vibrator. Quiet, powerful and with several settings, this one is rechargeable so that you never have to worry about finding batteries while you're "in the moment" ever again.
FILLBOSS Wand Vibrator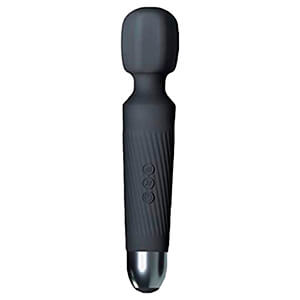 The FILLBOSS is another great rechargeable wand vibrator option that give you a no-fuss vibrator option at an affordable price. The only disadvantage to this vibrator is the fact that it might take longer to charge than it lasts – but other than that, it comes highly recommended.
Welist Wand Vibrator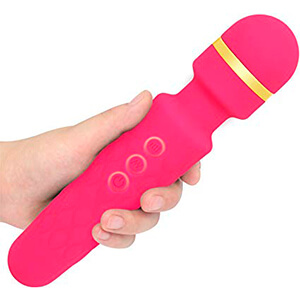 The Welist wand vibrator is simple yet effective, and great for beginners who are still being introduced to the potential wonders of the wand. Some people might love the pink motif while others will hate it – although most people judge their wand vibrators by how they work, and this one works pretty darn well.
LuLu 7+ Personal Wand Massager with Memory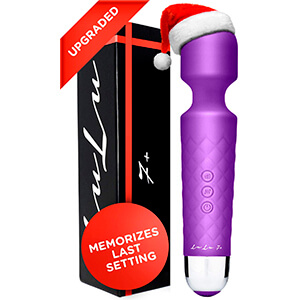 The LuLu 7+ Wand Vibrator ranks high in terms of functionality and it can do a few things that no other vibrators on this list are capable of. The first impressive function is the fact that the LuLu 7+ is waterproof – and it's one of the few wand vibrators that can say this.
The other cool thing about the LuLu 7+? It's available in several sizes so you can choose what's best for you.
One more thing: The LuLu 7+ is one of the only wand vibrators that senses when it should be vibrating or not. When disengaged with anything to vibrate against, it stops. This saves battery life, and can save a lot of awkward moments when dealing with vibrators. This is the function that makes the vibrator earn the name of a "smart" wand.
Is it worth paying the price for these extra features? Up to you: We say yes!
Magic Wand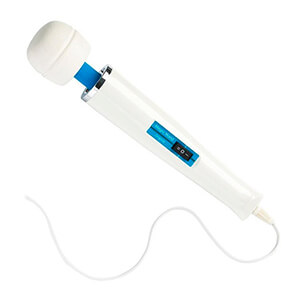 The Magic Wand is the vibrator of vibrators, or at the very least it can be called the vibrator that started the revolution. This is the original Hitachi – and if you want an impressive vibrator, this is a great overall choice. Some might be put off by the fact that it plugs directly into a power socket, but keep in mind that it's one of the top-rated wand vibrators as all time (and believe it or not, can also massage other parts of the body pretty well!)
Bonus: The Unnamed Wand Vibrator
Everyone has bought at least one version of the unnamed wand vibrator. This is the type that you've never heard of, the type that you've never seen a review for or the type that you don't see mentioned on most lists. Be careful!
Many unnamed brand vibrators aren't made as well as you would expect (and they aren't tested properly). Some of them don't last, others might actually be dangerous.
Avoid all versions of the Unnamed Wand Vibrator. You'll be glad you did!