Today i have Orlupo by Loveorl 2 in 1 High Frequency Clitoral Sucking Vibrator to review, and I say, hey! It's a double-ended toy where I might actually enjoy both ends!
Usually in this type of toy, one of the functions is good, while the other is just so-so – or sometimes they're both bad. I had higher hopes for this one. Because its two ends seem to be modelled after two types of toy I already know I enjoy: a Zumio-esque "high-frequency" hard-plastic vibrator designed for pinpoint clitoral stimulation, and a pressure-wave toy like a Satisfyer or Womanizer, meant to pulse around the clitoris, creating a suction-y sensation and triggering ethereally indirect orgasms. Neat!
Product details
Package Dimensions : 

8.82 x 4.41 x 1.85 inches; 6.74 Ounces;

Batteries : 

1 Lithium Metal batteries required. (included);

Date First Available : 

December 10, 2020;

Manufacturer : 

Orlupo.
So What Did I Think?
This modern sex toy is rechargeable, and has a satiny silicone coating on most of its body. This makes it feel surprisingly luxe for its $22 price point. There's one button for each of the two functions, and you cycle through each function's various speeds and settings using its respective button. You can enable both functions at once, but I'm not sure why you would; this toy isn't shaped well to allow for two clit-possessing people to use it simultaneously.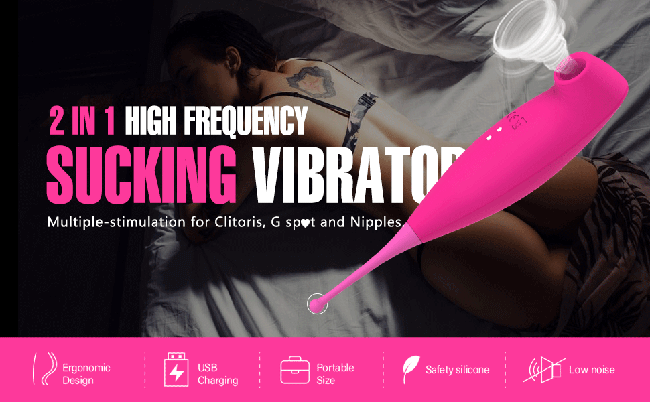 The vibration portion disappointed me, for the most part. It claims to use the "spiral oscillating waves", but to me it just feels like too-buzzy, too-strong vibration. It overloads and desensitizes my clit. It's also very loud, and the entire toy vibrates when this setting is enabled, making my hand feel numb and itchy within seconds of turning the vibrations on.
Video Tutorial
Want to make sure you're getting the most out of your Orlupo Vibrator By loveorl? Check out this video to find out how to enjoy the incredible features of the top clitoral vibrator with whirling vibration.
What Inside
The Orlupo vibrator comes with two little silicone attachments for the vibrating end, which is cool. One of them is spherical and one looks like flower petals that can flap and flutter against your clit and labia. Interestingly, the toy is much quieter when there's an attachment on it. I liked it best with the flower petal attachment because I could hold it on the top of my clit, with my clitoral shaft placed between the two petals, allowing for much more spread-out and indirect stimulation than the vibrator allows for sans attachment. I probably could get off using the toy this way, but eking out an orgasm with super buzzy, surface-level vibrations is not my favorite thing, and tends to take me forever.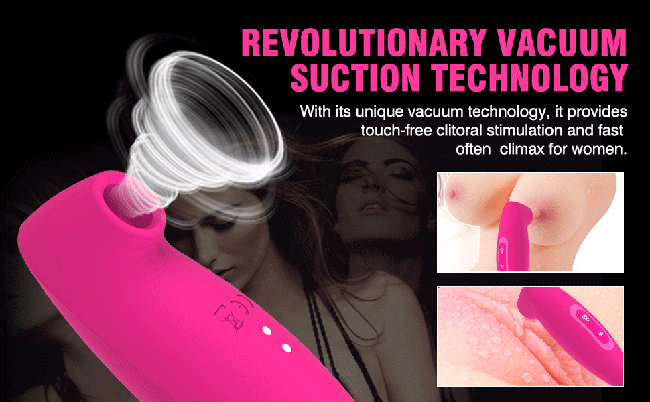 The suction side of the toy is better. It, too, feels "buzzier" than many of its competitors in the pressure-wave space. But design-wise, this is in the top half of pressure-wave toys I've tried: its silicone "mouth" is comfortably shaped and wide enough for me to fit more than just the hypersensitive tip of my clit into it. So I can get some of the clitoral shaft/clitoral hood stimulation I tend to crave when using this kind of toy.
There are only three steady speeds and I found myself wishing, in the moments before orgasm, for just one more setting at the top end. Probably because of the aforementioned buzziness having lessened my sensitivity a bit.
But I can achieve orgasm readily with this thing, and it feels just as involuntary, spasmodic, and surprising as it does with other pressure-wave toys.
Final Thoughts
I have to say, for its price tag, I think the Orlupo 2-in-1 High-Frequency Clitoral Sucking Vibrator is a great value. If you only have $22 to spend on a clitoral toy and you want to try a broad range of sensations, this toy's dual functions and two included attachments will give you a lot of bang for your buck. I wish it was quieter and rumblier, but frankly it's pretty astonishing that Loveorl managed to make a rechargeable, body-safe, two-function sex toy for under $25, so maybe I'm asking for too much.
Get this toy on Amazon if you want to experiment with pinpoint vibrations and/or pressure-wave stimulation without breaking the bank, and you don't mind a moderate-to-loud noise level. You can always upgrade to higher-quality options later. But for an entry-level clit stim toy, you could do a lot worse than this petite pink creation.